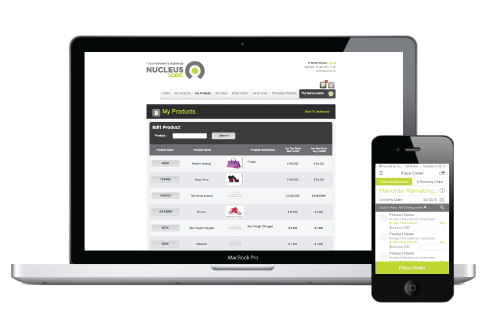 What is Nucleus?
Nucleus Logic is an affordable, scalable, cloud based supply chain and business operations platform that adapts to your unique requirements…
By integrating inventory control and operations management, Nucleus Logic's platform contains everything you need to manage your supply chain…
…but this is where the similarities with other business process management systems end. Nucleus Logic is about streamlining and improving efficiency, in a simple, straight-forward and convenient way. Nucleus provides your business with a platform, which gives you the tools and functionality to improve your business processes. What you do with them is up to you.
---
Nucleus and Xero
Seamlessly connect to your Nucleus Platform from your Xero online accounting platform.
As you make changes in your accounting platform, your Nucleus Platform will be updated seamlessly.
The first time you log into this Nerve, you will need to fill in the Xero Config. It should only take you a few minutes. You can watch our video for further instructions on that step.
Once you have completed the config, the sync tools are fairly intuitive.
Clicking on 'Sync', will run a step-by-step sync, prompting you to action repairs or issues on the spot.
Auto Sync will sync your data at midnight every day with your Xero accounting package.

---
Want to know about ?
Xero is easy to use online accounting software that's designed specifically for small businesses.
• It's all online, so you can work when and where you want to. Just login with your PC, Mac or mobile.
• Your bank statements are automatically imported and categorized, letting you see your cashflow in realtime.
• Invite your team and work together on financials. You can collaborate over your uptodate numbers.
• Xero has all you need to run your business – including invoicing, paying bills, sales tax returns, reporting and much more.
Find out more or try Xero Accounting Software for free.