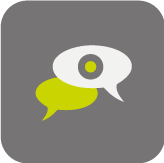 A networking area for Nucleus users to discuss, share and partner with one another for business development, new ideas and innovation.
Bringing like-minded business thinkers and innovator together to improve technology for small to medium business globally.
Idea's are only idea's, if you don't have a way in getting them to market or to a support network of like minded people, be that in a written response/ sounding board for your idea. Businesses that have a similar gap in their business are keen to work with others to create a Nerve to help them as well.
It is the Nerve Development Community that throws idea's around in a forum setting and helps you get your Nerve development off the ground. It is this collaborative approach to software innovation that not only brings down the cost of new Nerve innovations, but sets Nucleus Logic on a much different software development approach than many other companies.

You must be logged in to create new topics. Click Here to Register!
---