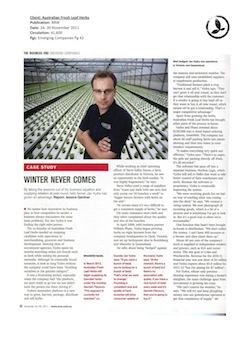 By taking the seasons out of the business equation and supplying retailer all year round, herb farmer Jan Vydra has grown an advantage.
No matter how innovative its business plan or how competitive its model, a business always encounters the same basic problem.
Nucleus Logic appear in BRW – Emerging Company – Winter Never Comes November 2011 24-30 pg 42.
Download to view:
[download id="2″]