A New Year, a New Look
With so many new feature updates, this has meant a number of interface changes to the look and feel and usability.
You will notice throughout the application a number of minor updates to how things look.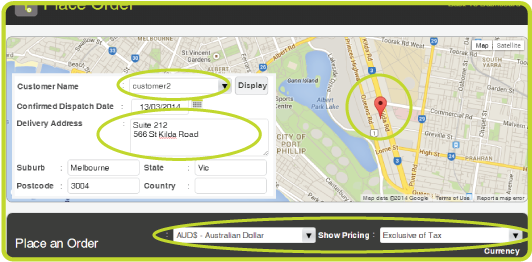 We have used this development opportunity to re-skin a lot of the common interfaces.  The biggest change is to our Administration Place Order Nerve, which we have introduced Google Maps. You will now know straight away where the order is to be delivered to, avoiding errors and improving your service levels by having additional opportunities to check the order delivery address visually.
If you have any questions about this update we look forward to your feedback or contact us to find out more about the recent Interface Improvement Updates.
---
Other Recent Updates