New Flexible Pricing Management
Instead of just providing you the option to set fixed pricing levels, we can now give you the ability to manage pricing by margins.
Two types of margin based pricing have been introduced, Cost Plus and Percentage Margin.  These can easily be managed from the existing Price Management Nerve or for individual customers.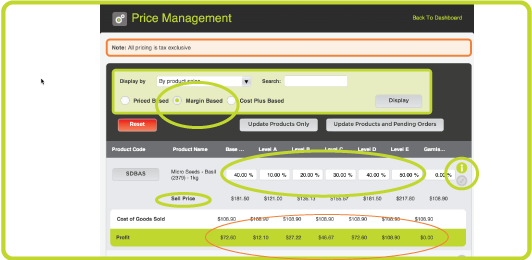 As per the fixed pricing method, the Cost Plus and Percentage Margin are managed with levels, where the level corresponds to a level you assign your customers.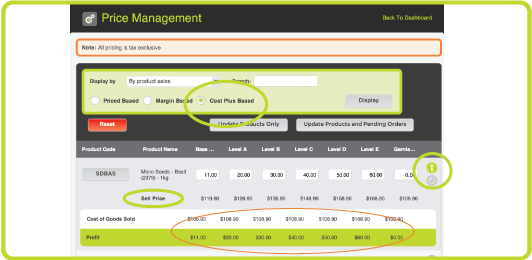 Clicking the "information icon" will show further details on the margin you are making per product. Clicking the "Update" buttons can apply the pricing modifications to existing products and/or pending orders.
If you have any questions about this update we look forward to your feedback or contact us to find out more about the recent Price Management / Margin Based Pricing Updates.
---
Other Recent Updates